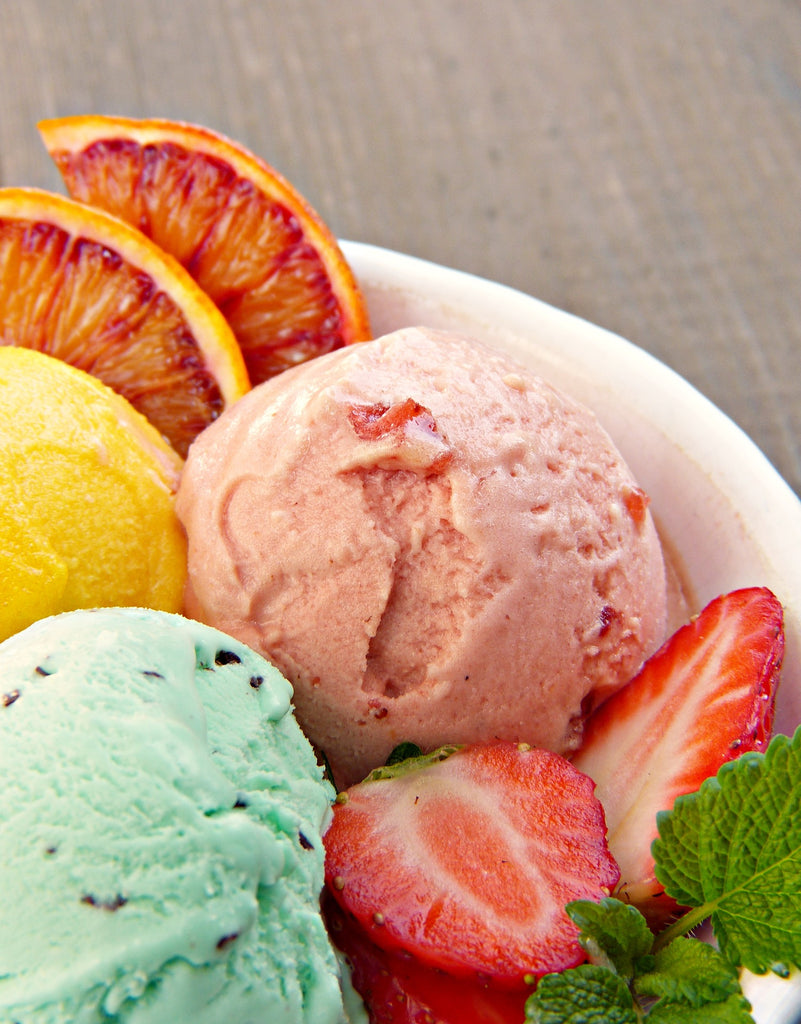 Guilt Free Ice Creams
With the beautiful summer sun, its time to hit the beach, have a braai or pool party with friends, family and those you love. Good food, drinks and ice cream! But you are on a diet and worked so hard for that summer body. ⁠
⁠
Well, I have a secret to tell you! ⁠
⁠
Now you can have your ice cream and eat it too! With this amazing 190 calorie ice cream that you can make in the comfort of your home!⁠
Ingredients:⁠
- 2 or 3 frozen, overripe bananas⁠
- 1/2 cup milk/water of your choice ⁠
- 1 scoop Ultima 1 (flavour of choice) ⁠
- pinch salt⁠
- 1/2 tsp pure vanilla extract⁠
- optional, feel free to add additional ingredients⁠

Method:⁠
Combine all ingredients in a high-speed blender or food processor. Process until completely smooth, adding a little milk of choice if it's too thick for your blender to process. 
Either serve immediately as soft serve, or freeze for about an hour and then scoop out with an ice cream scoop. Although guilt-free cream tastes the best the day it's made, you can technically freeze for up to a few weeks and thaw before eating.


---
4 comments