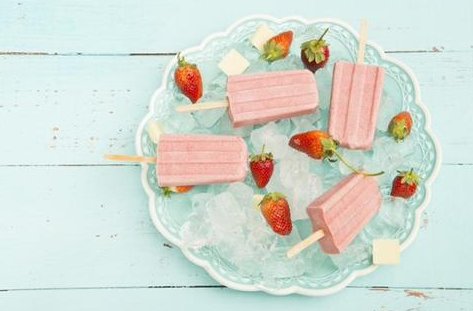 Tropical Nutri Popsicles
During those hot summer days, everyone enjoys a lolly-to-keep-you-jolly.  But what about those calories.  Well, now you can have the best of both worlds.  Using the Ultima Sports Performance shake and your ingredients ranging from berries to fruit you can enjoy a lolly that's good for you. 
Of course, there are plenty of other variations you can take, so go wild and enjoy your nutri-pop.
Makes 6-8 depending on the size of popsicle molds
Ingredients:
1 cup milk
1 cup Greek Yogurt, plain
3 scoops Performance shake - Strawberry/Vanilla flavor
1 cup fresh pineapple 
1/2 cup mango chunks 
Directions:
Pour all ingredients into a blender. Blend on high until smooth, about 2-3 minutes. Pour mixture into popsicle molds. Freeze for one hour and then insert popsicle sticks. Then freeze for 2-3 more hours, depending on the size of your popsicle molds. Enjoy!
---