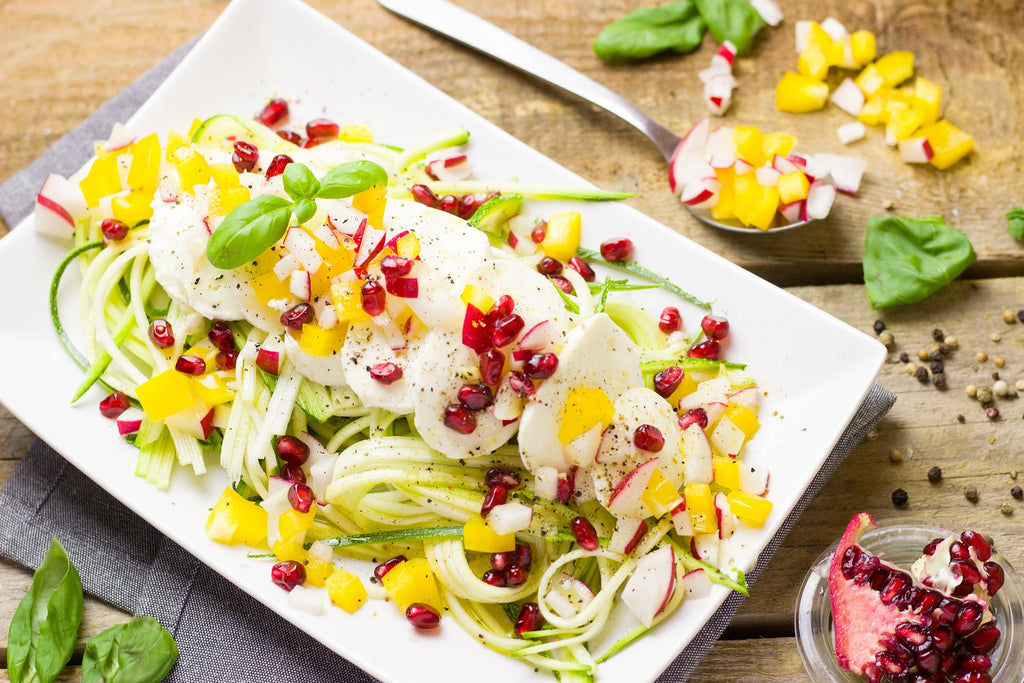 Zucchini / Cucumber and Pear Salad
With summer just around the corner, we thought we'd get you started with a light salad that will tantalize your tastebuds and keep your nice and cool.  
Ingredients:
 - 250 -500g zucchini / cucumber shredded
- 1 pear, sliced
- pomegranate seeds
- 1 diced mango
- 200g baby spinach
- pince of salt and pepper to taste
Method:  Place the baby spinach on a plate or in a bowl.  Top with the shredded zucchini /cucumber and add all your other ingredients.  Drizzle with a dressing of your choice or with some balsamic ad olive oil.
---
59 comments